This week has been a good week.
Thank you all so much for raising so much awareness about Anthony Nolan. I've received messages from a truly wonderful and inspiring amount of people who are signing up to the register after reading my last post and I can't tell you how incredible and warm and content it makes me feel. I've even got a supportive message from Anthony Nolan themselves. All very exciting.
I'm excited and nervous to see where all this takes us. Because it's no longer a me, no longer a small family unit involved. You lovely, generous lot are now spitting in tubes, sending them off, and posting all over Facebook and Twitter. This is the best way to get people talking, so thank you, thank you. Every piece of drool is the potential for another life saved. So it looks like we're all in this together now.
I'm also nervous because, as wonderful as it all is, I still need a donor, I still need someone's spit to match mine, but I have to keep reminding myself that we're a big step closer to finding that now, and I just have to wait and keep encouraging people to sign up.
It's never too late for you, reading this, to sign up, if you haven't already. The Anthony Nolan register is here, where you can sign up if you're aged 16-30 and healthy. The NHS register for people who donate blood and are aged up to 49 is here, and the JustGiving page for the inspirational John who is also fundraising is here, for you lot who can only give pennies instead of spit.
Sorry to keep banging on about it, but I'm sure we can all agree that this is pretty important.
But I wrote this post, not just to thank you, but to talk about some good ol' Normal Stuff. My life is about to move on in the best possible way.
I can scarcely believe that I'm typing this after everything that's happened, but, I'm going back to university! There are genuine tears of gratitude in my eyes as I write this, because I'm just so flipping surprised and excited and elated and terrified all at once.
When I first got diagnosed my life looked a lot like:
1. Get cancer.
2. Treat cancer.
3. Find donor.
4. Do bone marrow transplant.
5. Spend year in bed weeping at loneliness whilst my friends move on and graduate without me.
Now it's started to look like we can eliminate steps 1, 2 and 5. Which is the best news I could've ever hoped for, really.
Apologies to the people I haven't told yet, I've been trying extremely hard not to be casually throwing the information around too much, purely because I've had enough disappointment this summer that I am well-rehearsed in having to tell people that we couldn't do things that we had planned.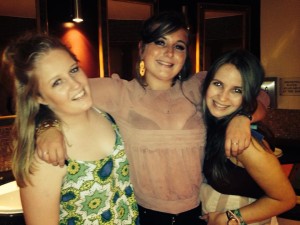 But all looks good. I won't go too medical on you, but those Naughty Little Blast Cells seem to be staying put for now. Obviously they're lurking around deep within my bone marrow, but, unless things change over the next few months, I'm hoping to get through as much of my final year at Cardiff as possible. And hopefully the only things that'll stop me will be a worsening of my condition or finding a donor. We're looking at either best or worst case scenario here.
I still have MDS, and all I have to do is keep as many limbs as well as fingers as possible crossed that it doesn't get worse anytime soon. I've been told that I will definitely get leukaemia at some point, but it could be in a month, six months, a year, or ten years. As much as science and medicine has advanced, it's a little rubbish not being able to predict these things. But I've learnt to take the small victories that science can give me. And this is definitely one of them.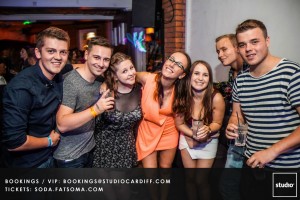 Here's to a whole lot of fun the final time around
Hopefully, we'll be able to act before the C-bomb even hits, and obviously, if a donor is found I'll need to pull out so we can get cracking with the complicated bone marrow stuff. There are doubts as to whether I'll make it past Christmas or not, but I'm feeling hopeful. I've already beaten a lot of odds. I was supposed to be leukaemia-ridden by now anyway, and (still keeping those fingers crossed), I'm currently doing fairly well. I was also one of the least likely candidates to get struck down with such a disease in the first place, so I've learnt to not always rely too much on the odds.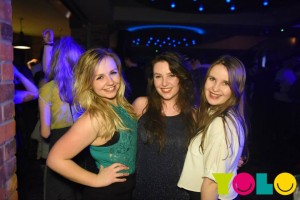 I have a chance that a lot of ill people don't have, and if I do have to drop out so that the doctors can save me in truly heroic fashion, then I'll always know that I tried and I can try and finish my degree from home while enjoying the road to health again. Who can complain about that?
I'm going back to Cardiff in exactly a week, armed with a hell of a lot of positivity (and almost as many books about feminism) for my third and final year, and I'm going to make the most of it as much as possible. Obviously I am also a little nervous. My parents have been my rocks this summer, and the thought of not seeing them every day, going to a different hospital in Cardiff for any treatment and fresh blood by myself, and not having people around to tell me when to slow down is making me slightly panicked.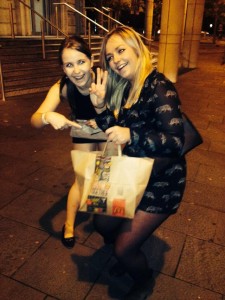 I want to do everything, I don't want to miss out, I don't want to hold back. I don't want an illness to make me become second best. But I need to adapt to change, and sometimes I'll have to accept that my body won't let me keep up with the rushed and independent parts of university in the same way that it used to.
But on those days, at least I'll have a valid excuse to sleep in, and get even more closely acquainted with my friends, FaceTime and Netflix. What more could a student want?